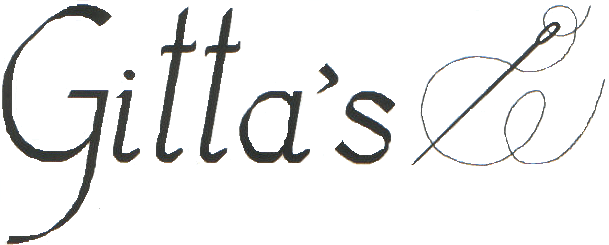 established 1985
Your One Stop Stitching Shop

---
Cross-Stitch Instructions Petit-point Instructions Hardanger Instructions
Spring 2013

Below you will find the initial listing for our workshops planned for

In addition to classes, individual tutoring is available!

On Tuesdays and Fridays, Mary is here (weather permitting) to help beginning stitchers and those needing to complete troublesome projects.

Fee: $20.00 per hour.


Stitch Night are the 2nd Wednesday of the month (excluding July & August)

from 5:00pm to 9:00pm.

Bring your unfinished projects and get help or simply enjoy the company of fellow stitchers.

Coffee and Tea will be on us.

WORKSHOPS

Designer Month- May 13 Iryna Varabei

Wednesday May 8th - open to all, please RSVP




Instructor:
Iryna Varabei and Ietje Jackovich
Time: 6pm – 8pm
Kit fee: $15.00


Nizanka Bookmark


Nizanka is a Belarusan Wicker stitch, that is completely reversible. Learn this easy technique, that can be used to quickly dress up any table runner, table cloth, pillows, and even sheers.


Each kit will include 18ct natural Cork Linen, 2 colours of wool (your choice), and the instructions.

May 11th – 'Meet the Designer' day
10 am until 4 pm – open to all
Iryna will be in the shop throughout the day, so chat and demo some of her various stitching techniques.
Any patterns you purchase she will be delighted to sign.

Saturday May 25th - all levels

Instructor:
Iryna Varabei and Ietje Jackovich
Time: 1pm – 4pm
Kit fee: $30 plus supplies


Nizanka


This is an intermediate pattern. Because of it's many applications, such as table runners, needle or eyeglass case, etc. the supplies will be determined by your choice of project. Drop by the shop to see some that we have stitched.

You are welcome to bring some of the supplies from home, and the shop will have the rest for purchase.





Date: TBA

6 students required to schedule class

Please let us know if you are interested.

A Dimensional Canvas Project
Instructor: Diane Scott
Time: 1pm - 4pm
Workshop (for all 3 days) & Kit Fee: $100

This is a delightful little project stitched on 18 count mono canvas, in tones of red in a variety of fibres. It is made up of 6 panels of a variety of canvas stitches in diagonal bands.
The project is also an exercise in compensating stitches.
TBA from 1pm – 4pm will be the introductory class covering fibres and outline instructions
On TBA from 10am – 4pm The stitching instructions will continue
TBA from 1pm – 4pm will cover all the finishing instructions. The apple is finished as a 3 dimensional object stuffed with fibrefill and pellets. Finishing kit fee: $5.00


Students will supply:
8" x 12" stretcher bars, tacks or staples, your preference
Clamp or frame weight
Your usual stitching accoutrements, magnifiers, light, needle magnets, etc.
Thread conditioner: beeswax or Thread Heaven (optional, but I like it for some fibres)
A laying tool of some kind: a thick, blunt needle is fine
Fibrefill stuffing
---