Please Note all prices listed are in Canadian Funds
To see any of the various designs click on the logo or the design category.

Although Gitta's designs were created for petit point or needlepoint, they also look good in cross-stitch. This is possible as petit point incorpo
Chart Packs include the chart, a colour key, and colour picture
Petit point kits include the chart, a colour key, an instruction sheet, cotton floss, and a #24 needle.
* indicates these kits include 23 count 100% silk gauze, all others include a 23 count white cordova canvas.
If you wish to Needlepoint or cross stitch our designs, and would like to order a kit, please let us know which count you prefer and we can quote you a price. Such kits will include a canvas or fabric large enough and full skeins of cotton or wool.
What's New in Gitta's Designs
Bargello

| | | |
| --- | --- | --- |
| | Bargello Scissor fobs $15.00 | |
| | Rust-Cream $15.00 | Surf-Sand $15.00 |
| Purple $15.00 | Green-Black $15.00 | Black-Red $15.00 |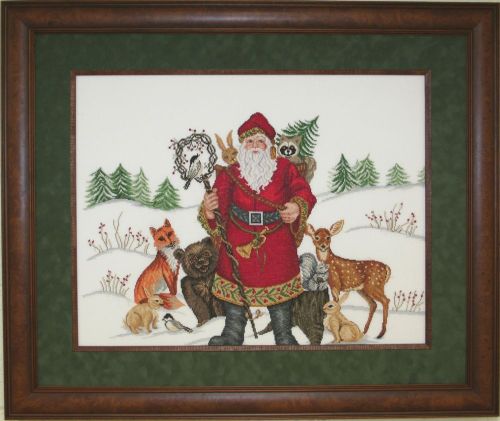 G-026 Nordic Santa $ 19.95
---
---